Important Safety Precautions When Handling Oxygen Cylinders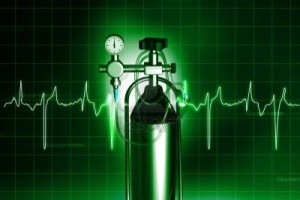 There are different equipment and supplies that are used when administering oxygen. One of which is the oxygen source. Oxygen cylinders are the standard source of oxygen when administering supplemental oxygen outside a medical facility. These oxygen-filled cylinders are often made of lightweight alloy or seamless steel material and can withstand pressure exerted by its contents. Although these cylinders are specially designed to contain oxygen, there are several things you need to remember when working with oxygen cylinders.
NEVER allow smoking or any form of ignition around the cylinder. Make sure to have warning signs (NO SMOKING). Oxygen is a flammable gas and can start fire when ignited.
NEVER drop or let a cylinder fall onto another object. Make sure that the cylinder is well secured, preferably in an upright position.
DO NOT start oxygen administration around an open flame.
DO NOT use oil, grease, or fat-based soaps on devices that will be connected to the oxygen tank. If your hands are greasy, wash your hands first. Use greaseless tools when connecting the devices.
DO NOT attempt to move an oxygen tank by rolling or dragging it on its bottom or side. Use portable gas cylinder when providing first aid, as appropriate.
DO NOT use adhesive tapes to label or protect the oxygen tank outlet. Adhesive tapes can react with oxygen and cause a fire.
ALWAYS check the label of the cylinder, making sure that is medical grade oxygen, before using it on a person. Industrial oxygen is not fit for human use as it usually contains impurities. Normally, oxygen cylinders for medical use are labeled "OXYGEN U.S.P."
ALWAYS use the appropriate pressure gauges, regulators, and tubing for the cylinder. The cylinder should not be older than 5 years.
ALWAYS use new set of oxygen delivery device (face mask or cannula) for each patient to avoid cross contamination.
ALWAYS use wrenches (nonferrous metal material) specifically intended for replacing regulators and gauges or for adjusting flow rates. Some wrenches made of certain metals can trigger a spark when they strike on another object.
ALWAYS check for possible leakage. Make sure the gasket and valve seat inserts are in good condition. Use a different oxygen tank if you think there is leakage.
ALWAYS store oxygen cylinders on designated storage area. The storage area should be cool, ventilated and properly secured.
Short YouTube video about Oxygen Administration

While supplement oxygen is truly life-saving, it can also lead to a disaster when not handled properly. Therefore, SAFETY should be given prime importance every time oxygen is involved in the care of patients. First aid training courses offered by St Mark James often involve modules on the safe use of oxygen.
Project Ratings:
Related posts