What are Paramedics?
Fact Checked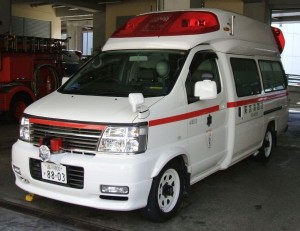 Emergency Medical Services are recognized as an important part of the health care system. Emergency medical services (EMS) are a type of emergency service dedicated to providing out-of-hospital acute medical care, transport to definitive care, and other medical transport to patients with illnesses and injuries which prevent the patient from transporting themselves. It consists of paramedics as the members of the health care team. The completion of initial paramedic course is the start of the professional education and must have continuing education thereafter. Consequently ongoing skills practice should be implemented and peer-evaluation. Adherence to a code of professional ethics and etiquette are required of paramedics.
A paramedic has a high level of pre-hospital medical training and usually involves key skills not performed by technicians, often including cannulation (and with it the ability to use a range of drugs to relieve pain, correct cardiac problems, and to assist with endotracheal intubation), cardiac monitoring, tracheal intubation, needle decompression and other skills such as performing a cricothyrotomy. In many countries, this is a protected title, and use of it without the relevant qualification may result in criminal prosecution. In the United States, paramedics represent the highest license level of pre-hospital emergency care. In addition, several certifications exist for Paramedics such as Wilderness ALS Care, Flight Paramedic Certification, and Critical Care Emergency Medical Transport Program certification.
The primary task of a paramedic is to provide emergency medical services in an out of hospital setting. All paramedics must be licensed, registered or otherwise have credentials, such as having possessed at least a first aid certification. Roles and responsibilities encompass disciplines of health care, public education, health promotion etc.
To function as a paramedic, he must be licensed or have credentials. He must have fulfilled the requirements of a licensing body and be registered in the area they are work in. He must have Medical Direction and must recognize that he is an essential component in the continuum of care. Paramedics have the well-defined and traditional role of 911 response, as well as emerging roles in public education, health promotion, and participation in illness prevention programs. He also has the role of being a patient's advocate. Paramedics are responsible to the system medical director, their employer, the public, and their peers. Also, a paramedic must have the following characteristics. He should have excellent judgment and be able to prioritize decisions. He should be a confident leader, as well as able to function independently.
Paramedics care for patients at the scene of an accident or sudden illness and while transporting patients by ambulance to the hospital. They are vital members of both the health care delivery system and public safety first responder network. They receive extensive education in the use of advanced procedures, medications and specialized equipment to manage medical emergencies and traumatic injuries. Through careful patient assessment and team-oriented medical care, paramedics help prevent and reduce death and disability from illness and injury.
Paramedics generally work for ambulance services or fire departments but some paramedics find employment in hospital emergency departments, aeromedical services, medical clinics, sports medicine, tactical medicine, industrial medicine and similar occupations.
Online References:
http://en.wikipedia.org/wiki/Emergency_medical_services
http://quizlet.com/10397068/paramedic-care-1-chapter-1-flash-cards/
http://www.ccac.edu/default.aspx?id=153001
Was this post helpful?
Let us know if you liked the post. That's the only way we can improve.
Project Ratings:
Related posts