What Are Medical Emergencies?
Fact Checked
Take a while to watch this video that is related to the article you are about to read. What is Medical Emergency Mastery
In basic first aid and emergency training courses, much emphasis is placed on treating injury-related emergencies. However, as a trained first aider or professional rescuer, you are expected to provide care for medical emergencies as well. Many people refer to these problems as sickness or illness. Medical emergencies may occur due to any of the following factors:
An abnormality or defect in the function or structure of an organ or body system. These abnormalities can either be acquired or present at birth (congenital). Many cardiovascular diseases are caused by certain defects in the heart.
A disease caused by an infectious organism such as a virus or bacteria. A common infectious disease is bacterial meningitis.
The effects of substances taken, such as a drug, alcohol or poison.
For medical professionals, medical emergencies refer to acute health problems. These emergencies do not include any problems caused by trauma or environmental disasters and emotional or psychological problems. You may have to try to read something about first aid for burns as well.
As a first aider, you should have basic knowledge and emergency care for common medical emergencies that include:
Respiratory emergencies – including asthma, emphysema, and respiratory distress
Cardiovascular emergencies – including stroke, angina and heart attack
Abdominal distress – including appendicitis, peritonitis, abdominal aneurysm and other acute abdominal disorders
Diabetes – including any problems associated with blood sugar management such as hyperglycemia, hypoglycemia, diabetic coma
Neurological disorders – including epilepsy, convulsion, meningitis
Communicable diseases – including major viral or bacterial diseases that can be transmitted to others
Substance abuse – including alcohol abuse and withdrawal, narcotics use, and withdrawal from controlled drugs
Poisonings – including inhaled, ingested, absorbed, and injected harmful chemicals, and animal bites/stings
These medical problems can be chronic – occurring for a long period of time, such as diabetes and asthma. Usually, individuals with chronic health conditions will require first aid in case of an acute attack and symptoms get worse, or when complications develop. In most cases, your goal as first aider is to provide basic care and transport the victim to a healthcare facility. Contact a first aid provider at Vancouver for more information.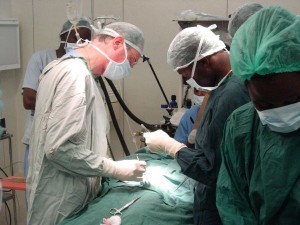 Other conditions can be episodic, affecting the individual at irregular intervals and characterized by episodes of relapse and exacerbation. Although the individual may expect the problems, the onset is rather unpredictable.
Many medical emergencies are acute in nature. This means that the problem occurs for the first time. The symptoms develop rapidly, often severe. Some classic examples are that of heart attack and ruptured appendix.
In some cases, medical emergencies can be hidden because of injuries sustained by the victim. For example, a person who has fallen may have actually suffered from a heart attack. Therefore, in any emergency situation, careful assessment and evaluation is crucial to determine all the health needs of the victim. The first aid treatments required may vary depending on the presenting symptoms of the patient.
Was this post helpful?
Let us know if you liked the post. That's the only way we can improve.
Project Ratings:
Related posts