Edmonton First Aid is the top workplace Alberta OH&S approved training provider in Edmonton. You are assured of high quality training for the lowest rates in the area. Courses vary in price from 54.99 for stand-alone CPR classes to 132.99 for comprehensive two-day first aid, CPR and AED training.  No other training service provider offers better courses, lower rates and a higher selection of classes than this St Mark James training provider. Trainees can choose from a variety of basic first aid and CPR training levels, stand-alone CPR and AED classes, private classes, and refresher courses (for individuals that need to renew expiring awards). Private infant CPR classes are also available for parents that are expecting or have infants and / or small children. Prospective trainees can enrol in a number of ways – through the on-line application form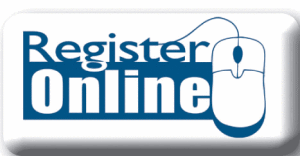 below or via e-mail, telephone call, or walk-in at the training centre. Friendly call centre representatives can help with any questions, concerns or registration. Be prepared to manage almost any injury or medical emergency or standard first aid courses in Edmonton, Alberta. A complete list of classes is available on the Edmonton First Aid website. Enrol today!
Contact Information for First Aid Courses in Edmonton
To register for a course with this Alberta OH&S approved training provider in Edmonton use the following contact details:
Website Address for On-Line Registration: http://firstaidcpredmonton.ca/first-aid-cpr-courses/
Telephone Number: 780-809-0829
Email Address for Private Registration or for Classroom Course Sign Up – [email protected]
Main Training Facility Address: Suite 200 7915 – 104 Street, Edmonton, Alberta, T6E 6M6
The main training facility for this provider is located just south of Down-town Edmonton in Old Strathcona. Free parking is available with plenty of amenities nearby including the nearby Whyte avenue. The classroom is conveniently located with comfortable and clean classes. Check out the map below for directions and more location information.
Great First Aid Teachers
All the teachers are trained as Alberta OH&S approved instructors that have a passion for teaching. They are warm friendly and welcoming and are excited to teach you.
Available First Aid Courses in Edmonton
CPR training course are offered in three levels: "A", "C", and "HCP". All levels are inclusive of automated external defibrillation (AED) training. AEDs detect heart rhythms and apply needed shock to the heart. The following first aid courses are available wit this provider: Standard First Aid, CPR level "A", "C" or "HCP" and AED – 132.99 (two day comprehensive course) Emergency First Aid, CPR level "A', "C" or "HCP" and AED – 89.99 (one day basic course) Standard Childcare First Aid, CPR level "B" and AED – 124.99  (course designed for childcare workers) Trainees are introduced to the concept of Basic Life Support (BLS) guidelines set by the American Heart Association. The 2010 BLS guidelines highlight the updated techniques and pathways used in providing compressions and defibrillation to a victim of cardiac arrest. Recent studies have shown that providing compressions before checking the airway and breathing increase the survival rates of victims. Edmonton First Aid assures its training of the best and latest training. Trainees may also enrol in basic first aid classes if they do not want to undergo the complete training course. Basic first aid classes cover a variety of emergency situations and the skills associated with them. One of the popular topics covered in basic first aid classes is bleeding emergencies and how to manage bleeding injuries, minor or major.
Course Prices
Edmonton First Aid offers the cheapest course rates in the area. Rates are inclusive of taxes, certificates, and Alberta OH&S registration fees. Trainees don't have to worry about additional fees because the initial enrolment fee includes training manuals and equipment. If a trainee is unable to finish the training course, a full refund is given as long as the trainee provides a 72-hour notice.
What Will I Learn in a First Aid and CPR Course?
Participants that enrol in these training programs in Edmonton will learn about the following:
When and how to provide effective cardiopulmonary resuscitation
How to stay safe during an emergency
How to be prepared for an emergency
When and how to contact EMS
When and how to use a automated external defibrillator (AED)
How to recognize and manage emergencies that involve shock, heart attacks, angina, poisoning, stroke, transient ischemic attacks, seizures, diabetic emergencies, broken bones, head injuries, neck injuries, deadly bleeding, internal bleeding, sprains, strains, hypothermia, heat stroke, heat exhaustion and heat cramps.
The 5 Rights of Medication
How to effectively use bystanders
How to manage conscious and unconscious obstructed airway victims (choking)
How to manage complications during rescues
Participants will learn about all of these rescue techniques using hands-on training and scenarios.
Alberta OH&S Approved Certification
The following courses meet Alberta OH&S requirements:
Standard First Aid, CPR and AED
Emergency First Aid, CPR and AED
Childcare First Aid, CPR and AED
These courses are available multiple times per week at the training facility.
Other Courses Available at Edmonton First Aid
Participants may also register for the following courses:
Stand-alone CPR and AED
Pet First Aid and CPR
On-Line WHMIS and MSDS Training
Basic Life Support (BLS)
Advanced Cardiac Life Support (ACLS)
Babysitting Training
EMT Training
EMS Training
First Responder Training
For more information about theses courses use the contact information provided above or visit the Edmonton First Aid website.
Training Facilities and Equipment
Edmonton First Aid training centers are high-end, equipped with the latest technology in first aid training. All classrooms are spacious and air-conditioned to provide trainees with the best learning experience possible.
On-line application form to Edmonton First Aid
[contact-form-7 id="397″ title="Course Registration Form for Edmonton"]
Did You Know?
Risk factors for hypertension
Older age
Familial history of hypertension
Being overweight/obese
Sedentary lifestyle/lack of regular physical activity
Tobacco use
Low potassium and Vitamin D diet
Stress
Alcoholism
Hypertension is characterized by persistent high blood pressure of 140/90 and higher. Enrol in a First Aid Courses in Edmonton Today to learn to recognize and manage emergencies such as cardiac arrest and other circulatory emergencies.