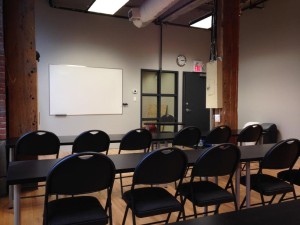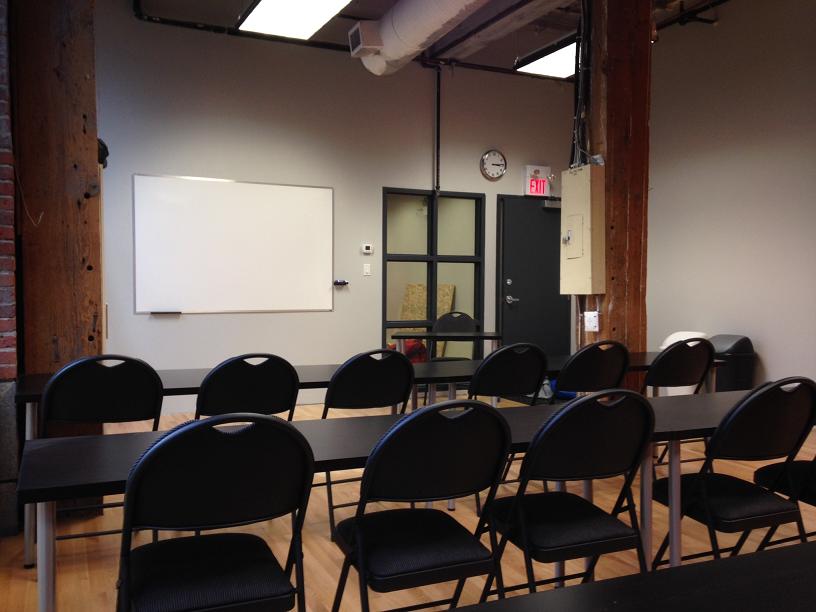 The leading provider of first aid training in Vancouver is Vancouver First Aid. All courses offered by this training service provider follow high quality standards set by provincially and federally mandated standards including the latest 2020 CSA standards. A variety of first aid classes are offered in high-end training facilities with workplace certified instructors. Courses offered include basic first aid, intermediate first aid, advanced first aid, CPR and AED training, and food safety classes. Many courses meet WorkSafeBC standards. Other safety courses available with this training provider include mask fit testing, hearing protection fit testing, food safety, fall protection, confined space entry and H2S awareness. Trainees will learn the most up-to-date first aid and CPR skills with Vancouver First Aid as this provider follows guidelines provided by ILCOR and the American Heart Association. Enrolment can be completed using the on-line application form below, or via e-mail or telephone call. Boost your confidence and your resume by taking a WorkSafeBC approved first aid course in Vancouver with Vancouver First Aid.
Visit the Vancouver First Aid website here for a complete list of classes and schedules. Training is available in open courses with training facilities located in down-town Vancouver (Yaletown), East Vancouver (Kingsway), Surrey (Whalley) and Surrey in the Newton business centre.
Contact Information
Vancouver First Aid has several convenient locations in the Vancouver Lower Mainland. The main training centre is in Kingsway, East Vancouver with nearby free parking and easy access to public transport. This training centre serves the neighbourhoods of East Vancouver, West Vancouver, Downtown, Knight, Renfrew-Collingwood, Mt. Pleasant, Burnaby and Richmond. It also proudly offers training to UBC, SFU, Langara, Douglas, Kwantlen, Trinity and many more schools throughout BC. The following is a list of contact information for Vancouver First Aid.
Telephone Number: 778-709-9180
Email Address: [email protected]
Website (For On-Line Registration): www.vancouverfirstaid.ca
Training Location Address:

Google Reviews
With over 350 5 star Google reviews this first aid course training centre offers fantastic customer reviews focusing on instructor quality, classroom cleanliness, free parking and amazing customer service. Register for a course today and find out.
Hours of Operation
This training centre is open 7 days a week and customer service representatives are available to answer questions, help with registration and more anytime between 7 am and 7 pm. The classroom is open during the following hours:
Monday: 8:45 am to 5:30 pm
Tuesday: 8:45 am to 5:30 pm
Wednesday: 8:45 am to 5:30 pm
Thursday: 8:45 am to 5:30 pm
Friday: 8:45 am to 5:30 pm
Saturday: 8:45 am to 5:30 pm
Sunday: 8:45 am to 5:30 pm
This training centre is closed during the Christmas Holidays.
Available Workplace and Federally Approved Certification Programs
Vancouver First Aid offers three levels of CPR training "A", "C", and "HCP". These CPR courses can be offered as stand-alone classes. All levels are inclusive of basic AED training for adult and child casualties. The following first aid courses, which included CPR training, are available with this provider:
Intermediate / Standard first aid, CPR level "A", "C" or "HCP" – 144.99
Standard Workplace First Aid and CPR (Includes OFA level 1) – 174.99
Basic / Emergency / Occupational First Aid Level 1 – 84.99
Emergency childcare first aid and CPR level "B" – 84.99
Advanced First Aid
Space is limited. Register today to ensure a spot in the course.
Other Courses Available
Participants may also register for food safe level 1 food safe level 2 with this provider. Food safety certification is valid for 5 years and requires re-certification as per new food safe standards. Participants may also register for WHMIS and on-line CPR training.
Rates / Prices of First Aid Courses in Vancouver
Vancouver First Aid offers the lowest courses in the Vancouver area. All rates are inclusive of taxes, certificates, and St Mark James registration fees. Trainees don't have to worry about additional expenses because training manuals and equipment are included in the initial enrolment fee.
Should a trainee be unable to finish a training course, full refunds are given as long as the trainee provides a 72-hour notice.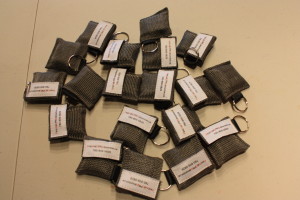 Course schedules
Each class is offered at least twice a week with popular classes being offered as often as five times a week. Big groups or companies who request a separate class and schedule can enrol in private classes.
Certification
Training courses are St Mark James certification courses, so trainees who are able them are awarded a certificate for first aid, CPR, and AED training, valid for three years throughout Canada. Renewal of near-expired certificates are also offered by Vancouver First Aid at least twice a week at each training centre located throughout the Lower Mainland.
On-line application form to Vancouver First Aid
Start your training today! Vancouver First Aid offers you a sample lesson below.
Shock
Shock can be classified into different types based on the cause and effect: hypovolemic, anaphylactic, and cardiogenic shock, to name a few.
Hypovolemic shock happens when the circulating blood volume is very low and cannot perfuse the organs adequately. This may be caused by major blood loss during injuries or extreme diuresis.
Anaphylactic shock happens during allergic reactions and there is systemic vasoconstriction and constriction of the airways. This causes poor blood flow to the organs and other parts of the body.
Cardiogenic shock happens during heart failure and the heart is unable to pump blood adequately to the body, causing poor perfusion of the organs and other structures.
Enrol in a training course with Vancouver First Aid today!