Nanaimo First aid is a St Mark James training affiliate that offers first aid certification courses taugh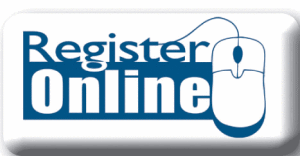 t by St Mark James certified instructors. Students are assured that they receive the best training possible. Scheduling is very flexible and the rates are very affordable. Other training service providers can't provide better offers. Visit the Nanaimo First Aid website and enrol today!
Rates
Nanaimo First Aid offers the cheapest rates for all available classes. The fees are paid in full during enrolment and are inclusive of taxes, certification fees, and St Mark James training manuals. Trainees who drop out and are able to give a 72-hour notice are entitled to full refunds.
Registration
Enrolment is incredibly easy. The Nanaimo First Aid website has a complete list of available classes and an on-line registration form. Prospective students may also complete their enrolment through e-mail, telephone call, or walk-ins during business hours in any of the training centers in British Columbia.
Programs
First Aid training
First aid training programs at Nanaimo First Aid are very comprehensive, covering different first aid skills and knowledge. The course lasts 14-16 hours in total, and includes lesson in emergency medical services (EMS), wound care, cardiopulmonary resuscitation (CPR) and automated external defibrillation (AED), and injuries that compromised oxygenation and circulation.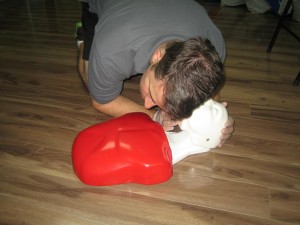 Stand-alone classes for CPR/AED are also available, in three different levels. They last 4, 5, and 6 hours in total respectively.
Private courses
Instructors for private training are available for booking as well. Students can request training at home or for company events like conferences. Instructors have different hourly rates so just send an e-mail or give a call to inquire about rates and schedules.
St Mark James Certificates for First Aid Courses in Nanaimo
To pass a class, complete attendance, good skill demonstration, and 75 percent on the written exam is required. Upon passing, the student receives a certificate card valid for three years. Wall-mount certificates are optional and can be requested
Recertification programs for first aid last 6-8 hours, inclusive of CPR level C recertification.
Did You Know?
Head trauma first aid
Head trauma usually happens when the victim falls or gets into an accident. Thi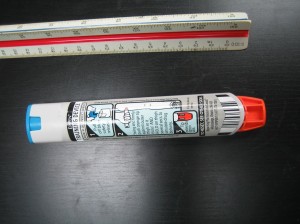 s kind of injury is very serious because it can affect the brain, the part of the body that controls all the other systems of the body. If you experience any trauma to the head, remember:
DO NOT move the victim if he/she has lost consciousness or possibly has spine and neck injuries.
DO put pressure on wounds that are bleeding. Use a clean cloth, bandage, or gauze. However, if a fracture is on the skull is suspected, press lightly.
DO monitor changes in breathing and consciousness.
DO start CPR if victim stops breathing, has no pulse, or is unconscious.
Sign Up for First Aid Courses in Nanaimo Here