With the large selection of training providers in Hamilton, Ontario, finding the right provider that meets your needs can be a little difficult. However, Hamilton First Aid offers quality training from certified instructors – all at very affordable rates. No other provider offers better quality programs that Hamilton First Aid. Students can sign up for different programs focused on first aid and cardiopulmonary resuscitation (CPR). You can even choose the schedule that fits your personal schedule because classes are available all throughout the week.
Easy enrolment for Hamilton First Aid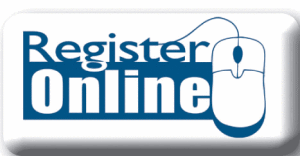 The easiest way to enrol for a program is on the Hamilton First Aid website. The website has a list of classes, rates, and schedules. After choosing a program and schedule, you can use the online form on the site to send in your request and details. Other ways to enrol are through e-mails, telephone calls, and walk-ins.  Enrolments in person are highly encouraged by the Hamilton First Aid staff.
Affordable course rates
All course fees are settled before the student starts training so students don't have to worry about additional expenses. Tuition, taxes, certificates, and training manuals are included in the total fees. If a student drops out of a program, he or she receives a full refund as long as a 72 hour notice is given to the staff beforehand.
Training program
The first aid training program is available throughout the entire week, lasting 14-16 hours long in total. The curriculum is focused on knowledge and skill building for a variety of different situations. Common topics that students tend to focus on are wound care, CPR, choking emergencies, and bleeding emergencies.
Stand-alone cardiopulmonary resuscitation (CPR) is also available, with three categories: A, C, and HCP. All three teach trainees how to perform CPR and AED on adult victims and only C and HCP teach trainees how to perform CPR and AED on pediatric victims. HCP is targeted mainly towards health care workers. These are 4, 5, and 6 hours.
Private training
Students can also book special classes with private instructors. Big groups of trainees usually opt for private classes for training. If you want to book an instructor for an event, be sure to check rates and schedules on the website or inquire about them through e-mail or telephone call.
Certification
Certiifcate cards are given to students who pass the program they are enrolled in. Certificates expire after three years, after which they can be renewed in a recertification program at Hamilton First Aid. Recertification for first aid is 6-8 hours in week, at least twice. Students can request for wall-mount sized certificates.
Did You Know?
Proper body mechanics to prevent back pain
Keep a neutral pelvic position. If you need to stand for long periods of time, try alternating your feet on a footstool to shift weight and keep load of your back. Good posture is essential to prevent back pain.
If you are sitting, choose a seat with a lower back support or place a pillow or rolled up towel to help support your back.
When lifting, lift with your legs. Keep your back straight and bend at the knees to lift an object.
On-line Registration for Hamilton First Aid
[contact-form-7 id="906″ title="First Aid Training Registration for Hamilton"]