The cutting-edge provider of first aid training courses in Winnipeg is Winnipeg First Aid. All classes offered by this training service provider are overseen by the St Mark James and taught by St Mark James certified instructors. Trainees are sure to get the best training in the Winnipeg area. Training courses in CPR and basic first aid are available in different levels, all inclusive of basic first aid and AED training. Stand-alone, private, and refresher classes are also available.
Contact Information
The main training center is located near the center of Winnipeg in the Osborne district. The center is easily accessible and convenient, within walking distance to public transportation and restaurants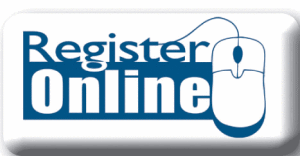 Email Address: [email protected]
Telephone Number: 204-272-8720
Address:  222 Osborne St. Unit 20, Winnipeg MB, R3L1Z3
Website: http://firstaidwinnipeg.ca
For more information about the training facility, view the map below.
CPR Training Courses
Students can choose from three levels for CPR and AED training. All levels (A, C, and HCP) include adult CPR and AED training, as well as basic first aid. The 2010 Basic Life Support (BLS) guidelines are used during CPR training,  focused on the updated pathway and techniques in providing compressions and defibrillation.
Basic First Aid
Basic first aid classes cover a variety of situations – from simple cuts to concussions. One of the topics discussed during basic first aid classes is curative treatment for infections – or treatment with antibiotics. This is important for simple fevers or cough and colds – to infected wounds or wounds that are exposed to the environment for a long period of time. Antibiotics should be taken exactly for the prescribed number of days, no more, no less.
Rates
Winnipeg First Aid offers the most competitive costs in St Mark James first aid training. Rates are inclusive of taxes, certificates, St Mark James registration fees, and training manuals and equipment. Full refunds are given to trainees who drop out but give a 72-hour notice beforehand.
Standard First Aid, CPR and AED – 114.99
Emergency First Aid, CPR and AED – 78.99
Standard Childcare First Aid, CPR and AED – 128.99
Emergency Childcare First Aid, CPR and AED – 84.99
Lesson Schedules
Winnipeg First Aid offers classes throughout the week at different schedules, with certain courses available on the weekends. Private classes are available for big groups or companies who request a separate training schedule and class.
Certification
All CPR training courses are certification courses so trainees who are able to complete a training course are awarded a certificate, valid for three years throughout Canada. Renewal of near-expiry or expired certificates may be done through refresher courses offered at least twice a week.
Enrol in a training course with Winnipeg First Aid by using the application form below.
Did You Know?
Hypertension
Hypertension is a chronic condition of persistently high blood pressure (140/90 and higher). Signs and symptoms of hypertension vary, and most people don't notice any signs and symptoms at all until their blood pressure gets really high. The most common symptoms are headache, dizziness, nausea, and sometimes vomiting. Other people might feel the headache radiate to or feel a tingling or numbness on the nape. Factors that might cause high blood pressure is stress, high fat/cholesterol diet, high sodium diet, obesity, alcohol,  caffeine intake, and smoking.
Learn more about cardiovascular emergencies with Winnipeg First Aid.