Halifax First Aid in Nova Scotia is a premier training service provider of first aid and cardiopulmonary resuscitation (CPR). Automated external defibrillation (AED) training is also included. Considered as one of the best St Mark James affiliates in the area, all classes are very high quality, offering students programs taught by St Mark James certified instructors. The rates are very affordable compared to our providers in the area. You get quality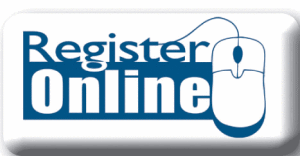 training for quality rates. The Halifax First Aid website has a complete list of available classes and rates. Visit the website and choose a program today!
Training at Halifax First Aid
Quality first aid training
There is no other provider in the area that offers better first aid training than Halifax First Aid. The first aid program runs from 14 to 16 hours per week, with classes usually available 5-7 times throughout the entire week. Students are taught different topics such as skills and a variety of common illnesses. A sample topic list is given below.
Fractures and bandaging
Hypertension and taking blood pressure
Bleeding injuries and wound care
The full first aid training program includes CPR and AED training as well. AEDs are machines that can detect heart rhythms and give the heart electrical shock when CPR is given. CPR and AED-only classes are also available. There are three categories: A (first time trainees, adult CPR and AED), C (first time trainees, adult and pediatric CPR and AED), and HCP (health care providers/workers, adult and pediatric CPR and AED). These are 4, 5, and 6 hours long.
Affordable course fees
All fees are paid during enrolment so trainees aren't distracted about incurring additional expenses. The total fees include everything – taxes, tuition, certificates, registration, and training manuals. You'll find that other providers can't compare with the rates offered by Halifax First Aid. If a student drops out, just be sure to inform the staff at least 72 hours beforehand to receive full reimbursement.
St Mark James certification
All students are awarded St Mark James certificate cards after passing a program. The requirements needed to pass are full attendance, good demonstration of skills, and at least 75 percent on the written exam. Before the three years are up and the award is still current, the certificates can be renewed through a recertification program. Recertification is available at least twice a week, varying in length and cost.
Private training
Students can also inquire about private instructors at Halifax First Aid. Private instructors are usually booked for at-home training or events like seminars and conferences. Big groups of students can also request for a private training class at a schedule of their choice as well. Just send an e-mail or give a call to ask about rates and schedules or you can have them e-mailed to you.
Did You Know?
Bedsores
Bedsores or pressure ulcers are wounds that are caused by the skin's prolonged exposure to pressure. Commonly seen in people who are bedridden, the most dependent part of the back is the sacral area (below the lower back) and other prominently bony places. The tissues around this area die because blood cannot circulate towards them and causing oxygen deprivation and tissue death. Other places that common get bedsores are the heels, ankles, and hips.
On-line application form to Halifax First Aid
[contact-form-7 id="912″ title="First Aid Training Registration for Halifax"]