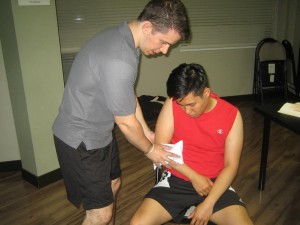 Mississauga First Aid is a training service provider for first aid and cardiopulmonary resuscitation (CPR). Located in the business center of Mississauga, this provider offers training quality programs taught by certified St Mark James trainers. Course rates are very affordable, with all fees paid and settled before training starts. Students are offered a selection of quality programs for first aid, CPR, and AED. The Mississauga First Aid website has a list of available classes and schedules. Read through this page to find out what this provider has to offer as well as what the course content is of a popular St Mark James standard first aid, CPR and AED course. Learn to save the life of a family member, stranger or friend by taking first aid courses in Mississauga, Ontario today.
Mississauga First Aid
Overview on training
First aid training lasts 14 to 16 hours and is available throughout the week, with classes during evenings and weekends as well. First aid topics such as wound care, fall emergencies, basic wound care, wound care for burns, and choking hazards are all part of the curriculum, to name a few.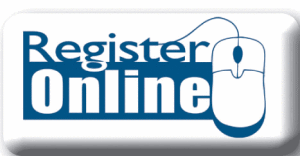 Cardiopulmonary resuscitation (CPR) is also included in first aid training, with training on the use of automated external defibrillators (AEDs). AEDs are machines that are attached to the chest and supply the heart with needed shock during CPR. CPR-only classes are also available in three categories: A, C, and HCP. These are 4, 5, and 6 hours long.
Private training
Big groups of students can choose to sign up for a private class with a schedule of their choice. Instructors at Mississauga First Aid are also available for private training at home or for events. Schools and companies usually hire them for seminars and workshops.
St Mark James certificates
A student needs to have complete attendance, 75 percent at least on the exam, and show great first aid skills to pass. Once a trainee passes, a certificate card is awarded to the student. Certificates are only valid for three year and have to be renewed after.
Recertification for standard first aid is 8 hours long in total, available at least two times a week. This includes CPR C certificate renewal. Recertification for CPR C and HCP is also available twice a week. Participants that register for re-certification courses in Mississauga must have a current certificate that is valid through St Mark James. Ensure that you meet re-certification prerequisites prior to registering for a course.
What Will I learn in First Aid Courses in Mississauga?
Participants enrolled in two-day first aid courses will learn about the following topics:
CPR and choking rescues
Circulatory emergencies including heart attacks, angina, stroke and transient ischemic attacks (T.I.A's)
How and when to use an automated external defibrillator (AED)
Respiratory emergencies including asthma, anaphylaxis, shock and hyperventilation
Environmental emergencies including hypothermia and heat stroke
Wound management including lacerations, scrapes, amputations and head injuries
Skeletal injuries including open and closed fractures
Diabetic emergencies including type 1 and type 2 emergencies
Seizures
These and other topics are covered in this comprehensive two day course.
Sign up and registration fees
Students can sign up by sending a request through e-mail or one the online registration form on the website. Any requests will be entertained and replied to during business hours. You can also start your enrolment through telephone call, again during business hours. Walk-ins are highly encouraged by the staff.
All training fees are settled during enrolment, just before training starts. This prevents students from being distracted by expenses during training. Fees include tuition, taxes, certification fees, and training manuals. Full refunds are given to students if they drop out, as long a notice is given to the staff at least 72 hours beforehand.
Did You Know?
While back pain is a common condition that happens to people when they age, steps can be taken in order to prevent the muscles of the back from becoming strained.
How to prevent back pain
Regular, low-impact, aerobic exercise that doesn't strain the back – like walking and swimming
Core-strengthening exercises – for flexibility of the hips and upper legs to improve pelvic positioning and posture
Health weight for height – within the body mass index of 18 to 24
On-line application form for Training with Mississauga First Aid